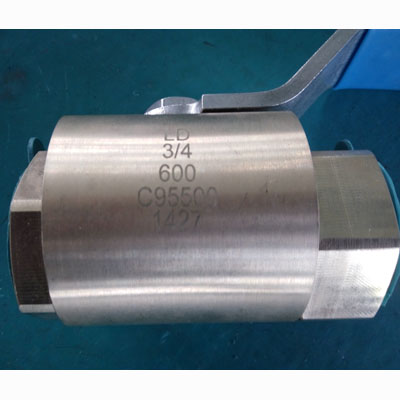 Short Description
Model No.: LD 17 BV 22 Hits: 9
China Fire-proof Valve Manufacturer Landee Supplies API STD 607 & API STD 608 Fire-proof Valve, ASTM B763 C95500, Seats RPTFE, CL600, 3/4IN, Threaded.
Request a quote
Share
Key Specifications / Features
Name: Full Bore Ball Valve with Floating Ball.
Body and Trim Material: ASTM B763 C95500.
Seals and Seats Material: RPTFE.
Standard: API STD 607, API STD 608.
Class: 600.
Size: 3/4" Diameter.
Surface Treatment: No.
Connection: Threaded.
Products Related to Fire-proof Valve, API STD 607 & API STD 608, CL600, 3/4IN, Thread